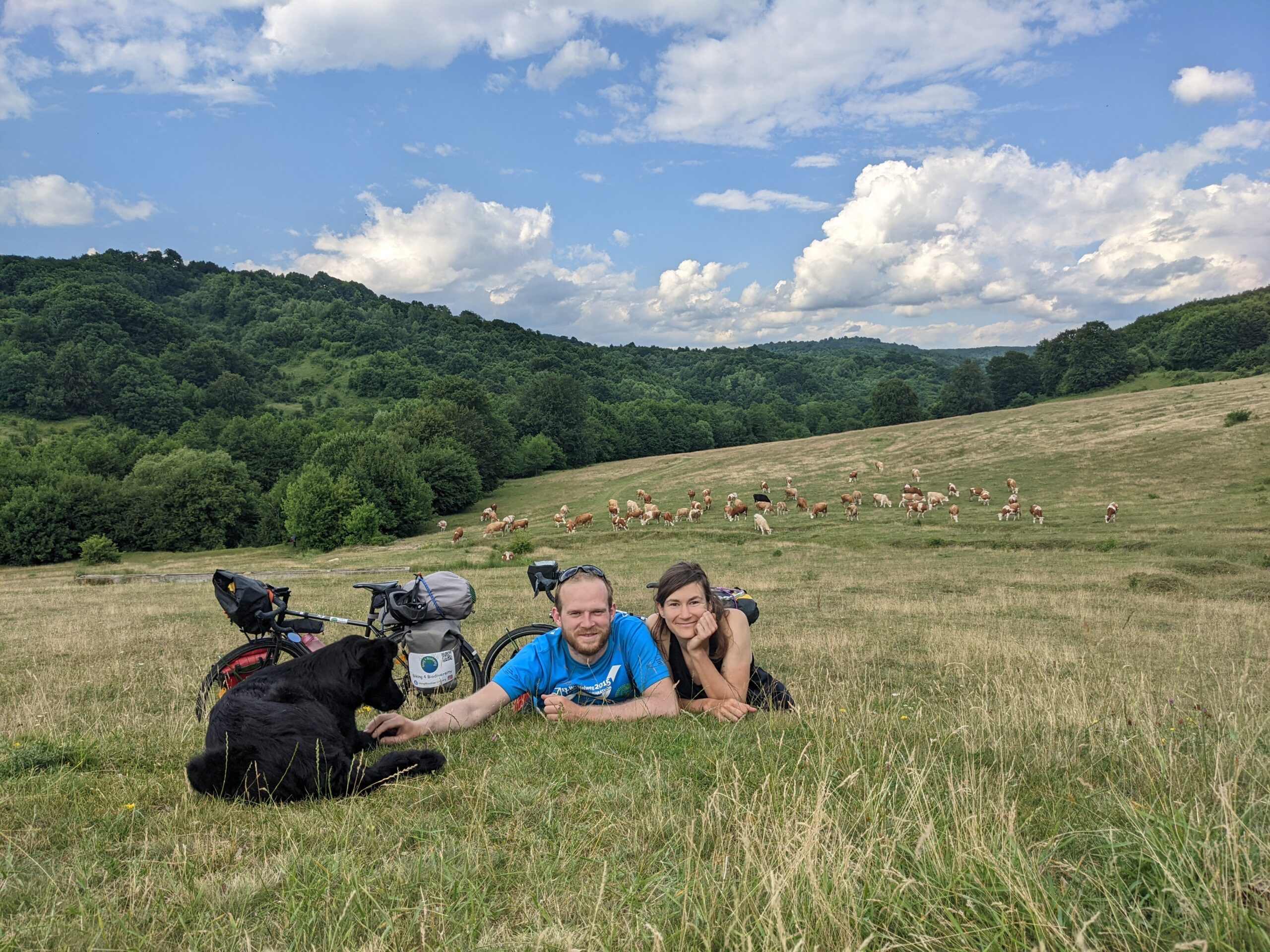 Welcome to
---
Biking 4 Biodiversity
On a mission to cycle across over 20 countries to discover and share initiatives and the people behind them, who dedicate their lives to the protection of biodiversity.
---
"A man on foot, on horseback or on a bicycle will see more, feel more, enjoy more in one mile than the motorized tourists can in a hundred miles."

Edward Abbey, author and environmentalist
---
Our mission
---
Biking4Biodiversity aims to connect people, initiatives and projects who dedicate their lives to the protection of biodiversity. The aim of this project is to capture what is happening to biodiversity across Europe and Asia, what is important to protect the biodiversity of these versatile landscapes, what current projects and initiatives in the field focus on and what are the ways in which local communities protect biodiversity along our route.
Our conservation journey so far
Travelers' Map is loading...
If you see this after your page is loaded completely, leafletJS files are missing.
Our latest articles
Who we are
The decision to go on a several-month cycling tour was made in the early months of 2021, and as avid environmentalists and adventurers, we could not be frightened even by the raging pandemic. And so it is happening. In April 2022, we started our biking documentary trip from Germany to Singapore. The plan is simple: taking our bikes on an over 20,000 km-long journey across 20 countries to discover and share, how humans tackle the main drivers of biodiversity loss, and what we can learn from each other along the way.
Support our cause
---
With your kind support, we can make this journey happen. With your donation, you can help us with the pedaling, writing, photographing, researching and connecting with people everywhere we go. And in the end, you'll contribute to making Biking4Biodiversity a trip that makes a true impact. Thank you for being our horsepowers hidden in the bike frame!
Our newest Instagram posts @biking4biodiversity
Follow our personal travelogue